Sign up NOW for our
Fall Session!
October 10th-November 19th
(405) 329-7827
Fitness, Flips, and FUN for kids of all ages and ability levels!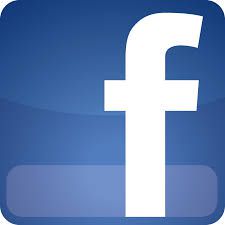 Like us on Facebook!
Alpha is now offering tumble tykes and a ballet-gymnastics combo class!
Call (405) 329-7827 for details and pricing information.
Our next six week block, Fall Session,
begins October 10th and will conclude November 19th.
A new way to learn!
Six week sessions!
55 minute classes!
Competitive Gymnastics, Recreational Gymnastics, Cheerleading, Parent-n-Tot, Tumbling, Open Gym,
Private Lessons, Personal Training for Adults, Fitness Classes for Adults, USAG Certified Coaching Staff, Alpha has it all!!
Follow this link to see 17 reason why you should enroll your daughter in gymnastics.
http://gymnasticshq.com/reasons-why-you-should-enroll-your-daughter-in-gymnastics-classes/
Book your Birthday Party at Alpha! See Gym Rentals for more information.
---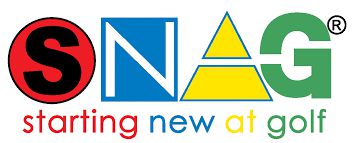 It's not to late to enroll in SNAG Junior Golf!
This program uses FUN colored clubs, oversized balls, and a versatile target system to make beginning golf a joy for children to learn. Classes will be limited to the first 5 children who enroll.
These classes will be instructed by a Certified PGA Professional.
(405) 329-7827
ALPHAGYMNASTICS@ATT.NET
See our class schedule for current times for classes at Alpha!
UPCOMING EVENTS:
New Programs happening at ALPHA!!
KIDS FITNESS:
Friday 5:30pm $99 for 6 weeks
ADULT FITNESS:
Tuesday/Thursday 7:30pm-8:10 $15 per time
NU
TRITION:
Informative and handouts given
ADULT GYMNASTICS:
Wednesdays 7:30pm-8:20pm
Alpha will host clinics EVERY OTHER SATURDAY !
Back Handspring Clinic:
EVERY 2nd Saturday of the MONTH
1:30pm-2:30pm $25
Cartwheel Clinic:
EVERY 4th Saturday of the MONTH
1:30pm-2:15pm $20
Preschool Open Gym (18 months-3 yo):
Fridays 11:30am-12:15pm $8 non members/$6 members
CALL to sign up by WEDNESDAY
Date Night (4 yo & older):
FIRST Friday of month 8:00pm-11:30pm $25
OU GAMEDAYS
Call front desk for information!!
***ALL UPCOMING EVENTS HAVE TO BE PREREGISTERED FOR BY THE WEDNESDAY PRIOR TO THE SCHEDULED EVENT. FOR ALPHA MEMBERS, THERE IS A $5.00 DISCOUNT AND ALL DROP INS WILL BE CHARGED AN ADDITIONAL $5.00 ON CLINICS ONLY.***
CALL THE FRONT DESK TO SIGN UP TODAY!!!